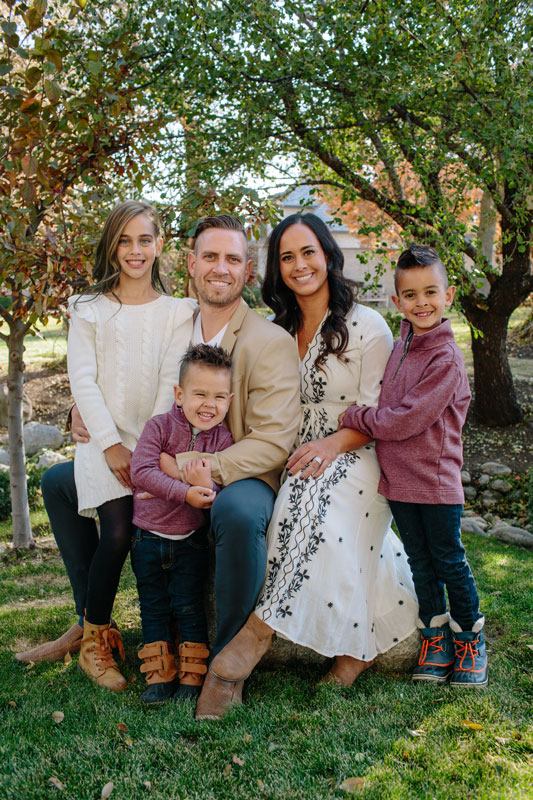 Dr. Benjamin R. Frandsen
Dr. Ben Frandsen completed his undergraduate studies at Utah State University before attending dental school at The Ohio State University, from which he graduated in 2008. He then completed his two-year orthodontic residency at the University of Missouri-Kansas City. He continues his education daily and is constantly learning and taking continuing education courses in order to provide the most up-to-date treatment possible, and he has completed a master's degree in oral biology in addition to a certificate in orthodontics. Dr. Ben has practiced in the Orem area since completing his residency in 2010.
Dr. Ben's goal as an orthodontist is to ensure that every person who enters our office leaves knowing that they are important and loved. He wants every single person to have a perfect smile that they love. Dr. Ben is passionate about braces and loves seeing the transformation in his patients' smiles and seeing them grow up. He loves interacting with his patients and their families and often jokes that he has the best job in the world because he can tease kids all day long and they can tease him back.
Dr. Ben is a member of several professional organizations, including:
Provo District Dental Society (of which he is a past president)
Dr. Ben and his wife, Michelle, have three children and a French Bulldog named Rockwell. Outside of the office, he loves spending time with his family and being outdoors. He can often be found skiing, snowboarding, mountain and road biking, camping, hiking, or boating. Dr. Ben also loves all sports and is a fan of the Utah Jazz, Real Salt Lake and Ohio State.
Meet Our Team
Our friendly team is excited to meet you! When you visit Frandsen Orthodontics, we will take the time to help you feel comfortable and welcome in our office. We are dedicated to making your experience with us as pleasant as possible. Call us at 801-375-3355 to learn more about orthodontics in Orem, Utah, and schedule your appointment with our caring orthodontist!
¡Se habla español!
Check back soon to meet our amazing team!